Nail salons can generate a profit, but they're very high overhead businesses, plagued with staffing challenges. They're also vulnerable during economic downturns. In this article, you'll learn what every aspiring nail salon owner needs to know before they even consider buying or establishing a nail salon.
Audio Version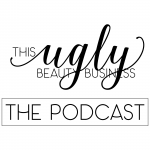 Are nail salons profitable?
Nail salon profitability varies, but typically, they are not exceptionally profitable. Like all service businesses, nail salons are limited by the efficiency of their employees. They are high-overhead businesses, with labor constituting the largest expense. Unfortunately, many customers are unwilling to pay what nail salon owners must charge for their services to be profitable. With the proliferation of DIY alternatives and online tutorials, remaining competitive is harder than ever.
Can nail salons be successful businesses? Absolutely.
Will you see instant, massive profit margins? No.
Will you eventually see massive profit margins? It's unlikely.
How do nail salons generate a profit?
To generate a profit, nail salon employees must deliver quality services efficiently, and nail salon owners must work diligently to keep costs down and client traffic and retention rates up. To accomplish this, salon owners need to design uniform service protocols and ensure the professionals are well trained to execute those protocols within the established time parameters. They will also need to continually monitor the salon's performance metrics and the effectiveness of their marketing efforts.
What skills should a nail salon owner have?
Ideally, a nail salon owner will have a nail license and a level of technical proficiency that can enable them to effectively train their employees and evaluate the quality of their work.
Nail salon owners who lack practical experience will be at a significant disadvantage, as they will likely not:
fully understand the services their business provides,
be capable of providing technical training or performance reviews, or
have the ability to truly empathize with their professionals.
Additionally, these salon owners tend to struggle to gain the respect of their team and may find themselves relying upon them so much that the employees end up with far more leverage over the owner than they otherwise would. In my experience as a salon management consultant, these owners are frequently taken advantage of by opportunistic professionals who convince them to invest in costly product lines and equipment and often coerce them into violating tax and labor laws for the professional's benefit.
Beyond a professional license and perhaps a few years of experience as an actual salon employee, nail salon owners should have a strong understanding of employment regulations and tax law.
How do I calculate nail salon prices?
The process for calculating salon service prices is relatively straightforward if you know your annual operational hours, estimated annual overhead expenses, service times, estimated labor costs-per-minute, and material cost-per-service. Unfortunately, gathering that data, working the formula, and assessing whether the services generate a profit or loss can be tricky—especially when you factor in salon employee compensation variables.
Too often, salon owners pull prices out of thin air, using the prices of the salons they perceive as their competitors as a reference.
Instead of guessing, estimating, or copying prices and compensation, I recommend doing the actual math using your salon's actual expenses. Because commission compensation systems can easily complicate pricing calculations, I've designed an automated spreadsheet to do the math for you! If you're truly serious about opening a nail salon, The Salon Compensation and Pricing Megakit will provide you with the tools you need to set your nail salon up for success, including vital tax and employment law information.
How do I pay my salon employees?
Salon professionals are non-exempt employees and are required to be paid at least the prevailing wage (plus any applicable overtime) for every hour they work in a pay period. Most salons also offer commissions.
Legal commission compensation systems include:
Hourly versus commission: The employee's commission wages are compared to their hourly wages. They're given the higher amount.
Hourly plus commission: The employee receives base hourly pay plus commissions. Typically, these systems require the employee to hit performance goals before they're eligible to receive the commission bonus.
A salon's compensation structure can make or break the business.
As a management consultant, I specialize in designing salon compensation and pricing systems that ensure legal compliance and profitability. I highly recommend tiered commission structures, which guarantee base wages to the employee, plus bonuses that increase as the professional hits predetermined performance goals. If you don't know where to start, I recommend reading my book (Salon Ownership and Management: A Definitive Guide to the Professional Beauty Business), using The Salon Compensation and Pricing Megakit, or booking an appointment with me to develop a system specifically for your facility.
How can I make my nail salon competitive?
Everyone thinks their nail salon is special and unique. As a management consultant, I frequently work with aspiring nail salon owners, helping to develop their business plans, and more often than not, I have to explain to them that their "revolutionary concept" actually doesn't contain anything revolutionary at all.
Developing a competitive nail salon concept can be extremely difficult because nail salons are incredibly easy to duplicate.
98% of the nail salon business plans I read highlight customer service, trendy decor, clean atmospheres, quality services, and safe products as their points of differentiation from their competitors. To be competitive, you'll have to do better than that. To do better, you'll need to truly understand your competitors and the needs and wants of customers in your area.
If you fail to perform a thorough market analysis, you won't know your target market well enough to design a business centered around them. You won't know your competition well enough to create meaningful points of differentiation. As a result, you'll end up with another cookie-cutter nail salon, vulnerable to being ousted by the next shiny, hip, cookie-cutter facility that opens up in town.
Take the time to learn everything you can about your customers, your competitors, and the industry as a whole so you can create something unique that other nail salons won't be able to compete with (at least not without exceptional difficulty).
What is the biggest challenge when opening a nail salon?
Your salon will only be as good as your professionals. Unfortunately, staffing your nail salon with qualified, competent professionals will be your biggest challenge as a nail salon owner. Initial staffing is such a monumental hurtle that I recommend surveying the talent pool long before you invest any time or money into developing your business. Not only can it be difficult to find employees, it can be hard to keep them if you don't have a strong compensation system, benefits package, and salon culture.
It's important to fully understand the industry overall before opening any kind of salon.
Not only are nail salons not as easy to establish as most aspiring owners believe, they're exceptionally challenging to manage, especially if you don't have any industry experience to speak of. This business has an entirely unique set of problems that can knock even an experienced entrepreneur off their axis.
Nail salons are ideal businesses for entrepreneurs who are passionate about the beauty industry, enjoy customer service, and have exceptional communication, marketing, and management skills.
You'll be far more likely to experience long-term success and truly love your salon if you enter with realistic expectations.
Other sites, consultants, and coaches may present nail salon ownership as a fun, laid-back, and endlessly profitable venture, but as an experienced salon professional, nail salon owner, and management consultant, I want to ensure that only the people who are truly cut out for salon ownership join the industry. I wouldn't be doing you any favors by misrepresenting this business or glossing over the challenges of nail salon ownership. If you've made it this far and haven't clicked out looking for a quicker, easier way to become wildly wealthy, read this article to learn about all of the opportunities these challenges present, and how to circumvent them entirely!