"It seems people in this industry are all about money. Isn't it about watching each other succeed?"
Current and aspiring salon owners, are you ready for some hurt feelings?
Nobody cares about your journey. Don't let motivational memes fool you into believing that people want to see you succeed. A good deal of them do not. Many are indifferent and a few others would love to see you fail. Some of those who want to see you go down in flames will be people you like and people you trust. The feeling of betrayal you experience when you make that realization can be crushing. Those disappointments have sent professionals and salon owners running from the industry.
---
Audio Version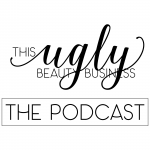 ---
Females—pay attention. Over the last five years or so, "entrepreneurs" and their glassy-eyed worshippers on social media have promoted this #girlboss #empowerment guilt trip—perpetuating the message that we should all be holding hands and "elevating" each other, as if we're obligated to on account of our shared gender, and while that's admirable, we need to remember that we're running businesses.
It isn't your responsibility to enable anyone else's success and you shouldn't expect anyone else to ensure yours.
Female entrepreneurship groups often pressure us—female business owners—to network and share advice, to mentor and give other women opportunities. They're all about "uplifting" and "empowering" others. If you feel compelled to mentor someone, you should, just understand that it comes with inherent, unavoidable risks and very little potential reward (especially if they're local).
While I can't tell the future, I can promise you that someone will betray you, sabotage you, and/or take advantage of you at some point in your career as a salon owner. It will likely happen more than once and it will hurt every time—but it will hurt a lot more if you don't hold your cards close and keep your expectations in check. Stay sharp.
I object to the notion that anyone should expect others to care about their success—that isn't what this or any industry is about. For many people, the beauty industry very much is all about the money, and that's a completely valid position to have.
Ambition and competitiveness aren't inherently evil qualities.
We're allowed to be motivated by money, achievement, and winning. But we also need to accept that for there to be winners there must also be losers, and we must be aware of the fact that some people play dirty.
We aren't "sisters." We are business owners. If you expect others to genuinely care about your success, you'll be giving people the power to make you feel badly when they don't behave the way you expect them to. You'll also be letting your guard down, which never ends well—especially if the person you're letting your guard down for happens to be the "super nice" competing salon owner from the place across the street or the competing microsalon owner from the suite down the hall.
Don't make it easy for people to take advantage of you, and don't ever feel sorry about refusing to "elevate" someone else.
By accepting that a.) most people don't care about your salon's welfare whatsoever, and b.) a good deal of people put their interests first and foremost with complete disregard for the feelings or welfare of others, we can stop being negatively affected by their behaviors. People typically can only hurt you and your business if you let them.
Stay alert, be a little paranoid, but keep things in perspective. Your competitors aren't your BFFs, but they're also not your archenemies or bitter rivals. You are not in business to "vanquish" them and if you truly believe that you are, adjust your attitude and your expectations immediately—you will never eliminate all of your competitors, you overly optimistic egomaniac, so get over yourself.
Your job is not to damage a competitor's company but to build your own. You are in business to profit and grow but understand that a competitor's gains are not your losses—in fact, their gains can be your gains too. For instance, when one full-service salon's small nail department has booked to capacity with standing customers, they may refer their nail clients to your nail salon. That referral relationship will never exist if you're an immature jerk who treats business like a deathmatch.
You can and should have a cordial relationship with the other salon owners in your local area. You shouldn't share your secrets with them but you also do not have to act like teenagers from rival cliques. More than anything I would like to see professionals and salon owners in this business behave like adults. It is completely inappropriate to treat another adult with the contempt and hostility that many people in this industry inflict upon one another.
You will very likely be making phone calls to your competitors throughout the year whenever you need to check an applicant's references. Wouldn't it be nice if those calls could be friendly? When a client passes a bad check for several hundreds of dollars' worth of services at another salon, wouldn't you appreciate a phone call from that owner warning you that there's a scam artist in town? How about when the state board or the city building commissioner attempt to pass new codes or regulations that could potentially impact you and the way you do business? What about when business trends begin to shift, and both of your salons now have to pivot in order to survive? Don't you think it would be strategically advantageous to brainstorm solutions to major mutual problems together? This might rock your perception of reality, but it actually isn't abnormal for competing businesses to cooperate at times.
Worthy competitors will force you to work harder (which ultimately is for your benefit), so don't be petty. Try to establish cordial professional relationships with the other salon owners in your area. Invite them to tour your facility. Show them and their businesses respect. Never communicate negative opinions about them personally, speak negatively of their salons, or denigrate the quality of their work. You don't want them doing the same to you, and you never know when you might need each other.
However, in your interactions with other salon owners (and even with employees who may become competitors), be cautious.
Keep the worst-case scenario at the forefront of your mind. Suspect that they may have ulterior motives and be protective of your secrets. Don't allow yourself to feel obligated to "elevate" anyone who stands to benefit from your downfall.
Not every competing salon owner will be mature enough to handle a cordial relationship with you. Consider it their loss. Don't let their behavior influence yours. Continue to maintain high standards and respect their business, even if they don't respect yours. At the same time, remember that you are responsible for your own success. Be nice; never naïve.
---
This article is a short excerpt of Salon Ownership and Management: The Definitive Guide to the Professional Beauty Business.
---
Have you ever been burned by a professional you considered a friend or another industry colleague who took advantage of your assistance, or have your mentorship efforts paid off in fulfilling ways? Have you ever mentored (or been mentored) by someone? How did it go? Tell us in the comments!