Self-employment can be as liberating as it is stressful. Here are five quick tips for being the best boss you've ever had.
---
Audio Version
Prefer to listen rather than read? Hit that play button!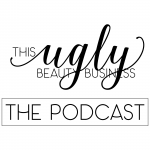 Invest in yourself and your business.
Your continued success relies to an appreciable degree on your willingness to invest in yourself. Your education should never stop, nor should your business planning and development. Commit to spending at least three hours per week educating yourself. Watch technique videos on YouTube, read an industry-related blog, and/or buy a book on business or management.
Plan to spend one hour per week with a blank sheet of paper. Ask yourself:
What lessons have I learned this week?
What would I like to achieve or learn next week?
How is my business doing?
How can I improve myself or my business?
Establish systems and routines.
To keep tasks from piling up (and eventually stressing you out), establish systems and routines and stick to them. You should have daily and weekly chore lists, open and close procedures, and a set monthly agenda. If you establish habits and complete routine tasks on a set schedule, you'll never forget them.
Treat yourself like an employee and manage yourself appropriately.
Respect yourself and your salon. Require others to do the same.
Keep your professional and personal separate.
Never answer calls or reply to texts or emails outside of business hours.
Enforce your policies when clients violate them.
Respect your salon enough to never want to let it down.
Stay professional at all times. Just because you work for yourself doesn't mean you can arrive to work late, dress sloppily, or behave inappropriately. If you expect others to take you and your business seriously, conduct yourself as a proper business owner.
Prioritize what matters.
Sometimes, it can be hard to determine what matters and what doesn't. As a result, self-employed professionals often make poor decisions, resulting in lost time and/or money. When prioritizing tasks and purchases, ask yourself:
Does this require my immediate attention? If so, why?
Can my time and money be better spent somewhere else?
Are there preferable alternatives available?
Take a few minutes to think about what you're doing or purchasing and why before you commit to doing/buying it. Generally, if a non-essential purchase wouldn't substantially affect the service experience or outcome, it's not a necessary purchase at all.
Don't burn out.
Automate what you can and outsource what you can't. Take vacations and keep your schedule reasonable.
Don't believe the lie that if you aren't constantly hustling, you won't be successful.
Get where you're going on your own terms and on your own schedule, without sacrificing your passion, sanity, or wellness.
---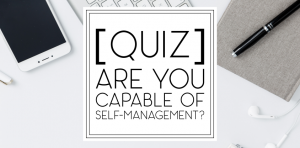 Do you have what it takes to be your own boss? Take our quiz to find out!
---
Are you considering going out on your own as a salon owner or a solo owner? If so, visit the store where you can find downloadable business tools like The Salon Compensation and Pricing Megakit and The Microsalon Owner's Complete Business Toolkit!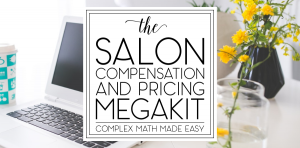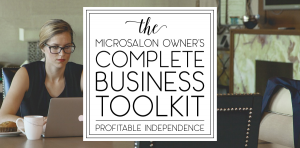 $89.99Add to cart
$39.99Add to cart